Eyes are important indicators of overall health, and comprehensive eye care goes beyond a prescription for glasses or contact lenses. At EyeCare of Denton we want to provide a unique eye care experience when you visit our office. A relaxed comfortable and attractive environment awaits patients in our contemporary office. You will find a unique blend of spa decor and high end technology in our facility.
Today's technology with HD vision testing makes eye exams more comfortable and less confusing. Gone are the old style vision testers with all of those knobs; everything is done on the computer.
The Optomap retinal scanner makes dilation unnecessary for most eye exams, allowing you to return to normal activites right after your exam.
Treatment of eye diseases and vision disorders have been our specialty in Denton TX for over 25 years. So if you are seeing spots, blurry vision, have an eye emergency, or are just wanting to browse around for a new pair of glasses, we invite you to our practice!
New Patient Starting Points:
Existing Patient Links:
Great Eye Care and Eyewear in one Location
Please call to schedule an appointment today. If you have a moment, please give us your feedback about our site and your experiences with our Practice.
Oct 06, 2016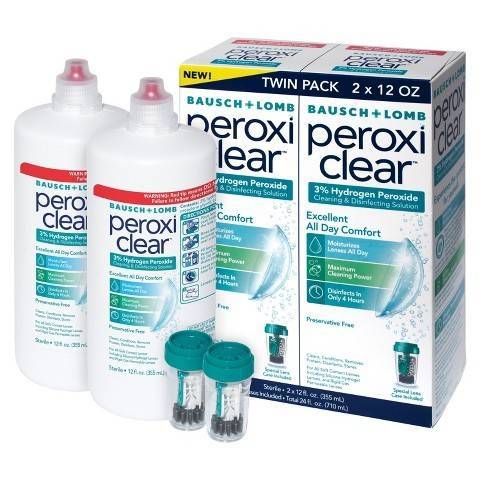 To our patients who use PeroxiClear disinfecting contact lens solution, we'd like to inform you that there has been a VOLUNTARY RECALL on this product:
"Although this voluntary recall represents low risk to the consumer and is unlikely to cause serious health consequences, the company is voluntarily recalling the product...Testing showed occasional occurrences where the residual peroxide remaining in the lens case after neutralization was out of product specification.
PeroxiClear solution is unlikely to cause serious health consequences. If the residual hydrogen peroxide is above product specification the user of the product could experience temporary symptoms of burning/stinging, irritation, red eye and in rare circumstances other more serious health consequences"
Nov 13, 2015
Did you know that 45% of all patients with diabetes will have some form of diabetic eye disease? Not only can this lead to severe vision loss, but it can also indicate changes in the blood vessels throughout the body as well. Remember to keep proper blood sugar levels, take your medications as directed, eat nutritious foods and exercise regularly to maintain a healthy weight, keep blood pressure under control, don't smoke, and if you aren't already doing so, please come see us for your retina health examination!!
Oct 02, 2015
Less than a week until our Coach & Ray Ban Trunk Show on October 8th!! We will have snacks, LOTS of frames that our wonderful reps and opticians will help you choose from, and enter for a chance to win a beautiful Vera Bradley bag. Help us spread the word about the trunk show by liking AND sharing our post on facebook and you'll get an extra entry to win. Hope to see you there!